Every successful construction development project starts with a good design and every decision that is made will have both short and long-term consequences. With new and innovative design principles and technologies continually emerging, having the right design team is essential to the successful construction and use of a structure.
As the life-cycle of a building extends from the early conceptual stages to the deconstruction or decommissioning of the structure, it is essential that the design process is well-planned and well-executed. Early development of design concepts and early involvement of the key stakeholders can help to ensure the planned overall value and impact of the structure is achieved.
At The OM Group, we work with construction design professionals – creative and technical – who understand that design requires a multi-faceted approach, involving experts from different disciplines and backgrounds.
We recognise that the performance of the structure will depend on its purpose and we believe that by listening to the things that make an asset valuable to our clients and to the users of the building will provide information and direction for the design process.
Our professional design teams also understand that each project is unique, with each client having a concept in mind, that will be fine-tuned throughout the course of the design process to meet efficiency, environmental and aesthetic requirements.
Using a holistic approach, our team can address challenges and identify innovative solutions for all aspects of the design, incorporating principles such as Building Information Modelling (BIM), energy efficiency solutions and design styles such as biophilic, traditional, contemporary, etc.
All of our construction design professionals utilise the latest software for structural modelling, analysis and design and an undertake specialist assessments such as vibration, noise, dynamic response and fire resistance calculations.
Flexible delivery is an integral part of our service – we can deliver a full seamless and sustainable design service; lead multi-disciplinary projects or develop conceptual spaces for entire communities. Our specialists can focus on a single building detail to perfect it or provide a fully integrated architecture and engineering solution for our clients.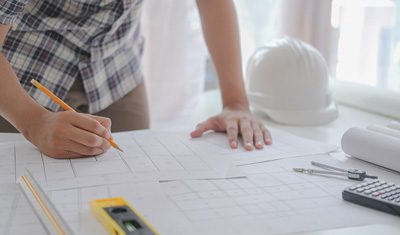 Any questions?
We're here to help. Ask us a question and one of our experts will provide you with a detailed reply.