In construction, fire safety is about preventing fires on site as well as assuring the fire safety of the completed structure for its users and occupants.
Each year, there are hundreds of fires on construction sites, potentially putting the lives of construction workers and members of the public at risk. Ensuring that fire safety is paramount during the design stage of a project can help to mitigate that risk, preventing fires from starting and ensuring people's safety.
The OM Group work with a team of skilled fire engineers and fire safety professionals and we are passionate about fire engineering and delivering excellence in achieving high standards of fire safety, both during construction and for the finished development.
Whether its providing strategic advice or fire safety design; information on methods of safer construction or inspection to validate the design implementation on site; fire risk assessments for construction sites as well as completed structures or post-fire recovery support, all of the professionals we work with ensure that their work is grounded in fire science and is both detailed and thorough.
It has been proven that considering fire safety at an early stage adds the most value to a project. By understanding the project requirements in-depth and undertaking an initial assessment, the fire engineers can identify any fire safety issues and how best to support clients in achieving their design aspirations.
The fire safety professionals we work with are committed to being dynamic in their approach; considering the cost-effectiveness and practicalities of fire solutions proposed and dealing with as many fire-related issues at the start of the Building Regulations process. This helps to prevent delays and mitigate cost increases during client projects, whether that's through planning approval stages or when finalising designs for construction purposes.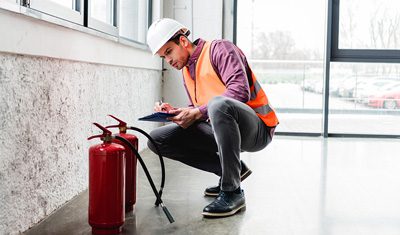 Any questions?
We're here to help. Ask us a question and one of our experts will provide you with a detailed reply.